Today, digital business is on everybody's mind. Many people think about marketing or information technology when they hear about digital, but few are aware that digital technologies are also about to fundamentally change the management and design of supply chains.
The objective of supply chain management is to have the products and services available to the customer at the right time, in the right quantity, and at the right cost. And the traditional way of making products and services available to the customer is set to be profoundly affected by new technologies.
There are three areas where digital technologies currently play a disruptive role: In the area of Business to Consumer (B2C) delivery models, of omni-channel retailing, and of industrial manufacturing (and logistics), through what is often referred to as Industry 4.0.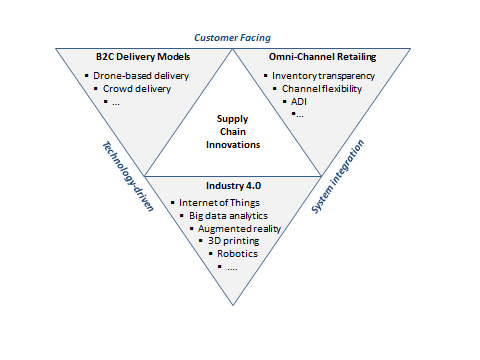 See more on the ESSEC Knowledge website


By Felix Papier, professor of Supply Chain at ESSEC Business School and Academic Director of the ESSEC & Mannheim Executive MBA